Architecture & Construction
Houses, apartments, factories, roads and bridges are some products of Architecture and Construction. This industry's activities include designing and building structure, including site preparation, as well as adding and modifying existing ones. The industry includes landscaping, maintenance, repair and improvements of structures. To offset rising energy costs, some companies opt for new building or energy efficient renovations. "Green construction" is increasingly popular and involves making buildings as environmentally friendly as possible by using recyclable and earth-friendly products. Construction offers career opportunities for people with different talents and educational backgrounds. Career opportunities include managers, clerical workers, accountants, engineers, truck drivers, trades workers and construction helpers. This pathway prepares students for careers in designing, planning, managing, building and maintaining built environments. People employed in architecture and construction work on new structures, restorations, additions, alterations and repairs.
https://data.bls.gov/search/query/results?q=architecture
https://data.bls.gov/search/query/results?q=construction
Participating Employers:
Allred Architectural Group
Architecture South
B&B Concrete
Columbus Air Force Base
F L Crane
Fox Blocks
Home Depot
Ingalls Shipbuilding
JESCO
McCarty Architects
McCarty King Construction
Mercier Landscaping
Mississippi Construction Education Foundation
Mississippi Delta Community College
Moore Community House
MP Design Group
MSU Dept. of Landscape Architecture
National Assoc. of Women in Construction
Naval Construction Battalion Center
Northeast Mississippi Community College Engineering Program
Pearl River Community College
Performance Contractors
Plan House Printing & Graphics
Prior & Morrow
Roy Anderson Corp.
Safety Source
Sherwin Williams
Sunbelt Rentals
Thompson Machinery
University of Southern Mississippi
Yates Construction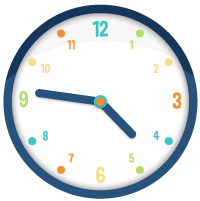 Sign up today to volunteer at P2P November 15-16 at the Mississippi Coast Convention Center in Biloxi.