As long as people have free time, they will pursue leisure activities. As leisure time and personal incomes grow across the nation, so will the hospitality industry. Leisure activities include theatrical activities, such as attending a cinema for a movie; going to a community theater for a play; enjoying gaming entertainment offered by casinos; or taking part in sporting activities, such as kayaking, tennis or surfing. Food services, restaurants and cocktail establishments are a widespread and familiar category within this industry. People travel for a variety of reasons, including vacations, business and visits to friends and relatives. Many travelers stay in hotels and seek accommodations while out of town. Resort and casino hotels offer activities to keep travelers and families occupied during their stay. This industry includes physical fitness facilities that feature exercise programs, gyms, health clubs and spas. This pathway introduces students to management, marketing and operation of restaurants, as well as lodging establishments and tourist attractions.
https://data.bls.gov/search/query/results?cx=013738036195919377644%3A6ih0hfrgl50&q=hospitality+%26+tourism
Participating Employers:
Bancorp South Arena and Conference Center
Beau Rivage
Chawla Motels
Hampton Inn
Harlow's Casino Resort & Hotel
Harvey's
Marriott
Super 8
Tupelo Convention & Visitors Bureau
Wingate by Wyndham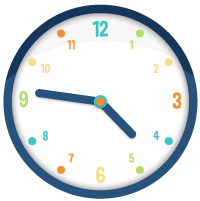 Sign up today to volunteer at P2P November 15-16 at the Mississippi Coast Convention Center in Biloxi.