Healthcare is the fastest growing industry in the United States. Technological advances have made new procedures and methods of diagnosis and treatment possible. Clinical developments, such as infection control, less invasive surgical techniques, advances in reproductive technology and gene therapy for cancer treatment, increase longevity and improve the quality of life for many people. Advances in information technology improve patient care and worker efficiency. Information on vital signs and orders for tests are transferred electronically, eliminating the need for paper and reducing record keeping errors. Healthcare students prepare for careers promoting health and wellness and diagnosing and treating injuries and diseases. Some careers involve working with people, and others involve researching disease or collecting and formatting data and information. Settings include hospitals, medical offices, laboratories, communities, sports arenas or cruise ships.
https://data.bls.gov/search/query/results?q=healthcare
Participating Employers:
Acadian Ambulance
Baptist Memorial Hospital
Columbus Air Force Base
Delta Regional Medical Center
Digestive Health Center
Doctor's Specialty Pharmacy
Hancock Medical Center
Itawamba Community College
Keesler Medical Center
Magnolia Health Insurance
Magnolia Regional Health Center
Memorial Hospital
Merit Health Biloxi
Mississippi Dept. of Health Oral Health
Mississippi Gulf Coast Community College
Mississippi Highway Patrol
Mississippi University of Women – Tupelo Campus
North Mississippi Health Systems
North Mississippi Health Systems – HealthWorks!
North Mississippi Medical Center
Northeast Mississippi Community College Dental Hygiene Program
Pediatric Dental Clinic
PRN Home Care
Saad Healthcare
Stone County Hospital
University of Mississippi School of Nursing
William Carey University College of Nursing and College of Osteopathic Medicine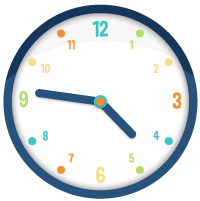 Sign up today to volunteer at P2P November 15-16 at the Mississippi Coast Convention Center in Biloxi.