A vital part of everyone's life, Education is the future of our economy. The amount and type of education that individuals receive is a major influence on both the jobs they are able to hold and their earnings. Lifelong learning is important in acquiring new knowledge and upgrading one's skills, particularly in this age of rapid technological and economic change. This pathway focuses on preparing students for work in a variety of institutions that offer academic education, career and technical instruction, and other education and training to millions of student each year. This industry also includes institutions that provide training, consulting and other support services to schools and students, such as curriculum development, student exchanges and tutoring. Also included are schools or programs that offer non-academic or self-enrichment classes, including automobile driving and cooking instruction, among others.
https://data.bls.gov/search/query/results?q=education%20and%20training
Participating Employers:
Delta State University College of Education & Human Sciences
Early Years Network
Itawamba Community College
MSU College of Education
National Research & Training Center on Low Vision & Blindness
Northeast Mississippi Community College
University of Mississippi School of Education
University of Southern Mississippi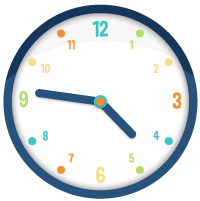 Sign up today to volunteer at P2P November 15-16 at the Mississippi Coast Convention Center in Biloxi.