Arts, A/V Technology & Communication
Information, communication, technology and rapid change are leading forces in the 21st century. These fields combine artistic expression and individual style with in-depth understanding of today's state-of-the-art technologies. Strong communication and presentation skills make these career choices rewarding and profitable. Flexibility and innovation are commodities of the times. In today's creative economy, the arts provide training and service for a workforce driven by innovation and communication. This career pathway focuses on courses of study that develop collaborative skills, creative thinking and an appreciation for diversity. The creative sector includes activities of nonprofit cultural organizations, commercial enterprises and professionals engaged in the applied arts. This career pathway covers arts, communication and design avenues, including the performing arts, fine art, graphic art design industries, the film and movie industry, broadcast journalism, corporate communications, social media and public relations.
https://data.bls.gov/search/query/results?q=arts
https://data.bls.gov/search/query/results?q=av%20technology
https://data.bls.gov/search/query/results?q=communications
Participating Employers:
3C: Creative Communications & Consulting
Delta News – WABG-TV & WXVT-TV
Journal, Inc.
jz94.5
Lynn Meadows Discovery Center
Ohr-O'Keefe Museum
Tupelo Community Theater
Walter Anderson Museum of Art
WCBI-TV
WLOX-TV
WTVA-TV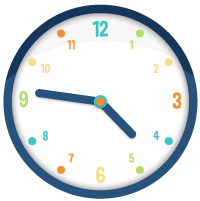 Sign up today to volunteer at P2P November 15-16 at the Mississippi Coast Convention Center in Biloxi.