Information Technology (IT) careers are available in every sector of the economy. IT manages the information and applications that office workers rely on to do their jobs. Careers in IT involve the design, development, support and management of hardware, software, multimedia and systems-integration services. The IT industry is a dynamic and entrepreneurial field continuing to have a revolutionary impact on the U.S. and world economies. IT specialists create products and set up and maintain systems. IT professionals focus on improving the usability and efficiency of technological systems and processes. Students in this pathway gain the basic foundation, skills and knowledge for computer networking, applications and support, along with an introduction to programming. Students develop skills to prepare for support certification exams and learn to develop , support and integrate computing systems. They acquire network planning and management skills and the ability to provide technical support.
https://data.bls.gov/search/query/results?q=information%20technology
Participating Employers:
Asurion
Columbus Air Force Base
Double Quick
Exceed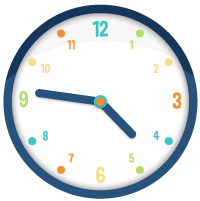 Sign up today to volunteer at P2P November 15-16 at the Mississippi Coast Convention Center in Biloxi.